Dr. Howard Eisenberg has mentored and coached top-level executives from around the world, and has had privileged access to some of the top thinkers on the planet. He has learned about the underlying patterns of success, and has broken down these patterns of excellence into highly customizable models that are ready to be accessed and leveraged by others.
How far could you go if you had access to these insights?
And how powerful would it be to have an executive coach on your team who could help implement proven success building tools?
Dr. Howard Eisenberg's performance-driven method is a blended approach that was crafted with the scrutiny of a neuroscientist, the deep understanding of a physician, and the profound insight of an executive coach. His approach has helped executives to build their careers and their teams, and helped teams to learn new ways to achieve their goals, together.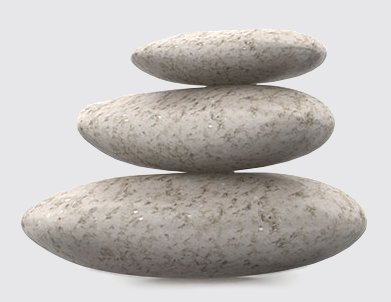 Life's too short to be stressed all the time
Continual stress and unrelenting change may be showing up in your life as exhaustion, irritability, or perhaps you've even realized that you're not as laser-focused as you used to be. Maybe stress has you dropping the ball more than you'd like to admit…. and you know it's time to take action to get back on track. It's time for some R&R with Howard.
Perhaps your career has taken over your life, and you've been missing out on quality family time, or you're simply not finding the time for all of the fun things you used to value and enjoy. It sounds like it's time for a reset with Howard.
Could an executive coach be the solution you need?
missing out on family time
feeling fatigued
not enjoying things you once enjoyed
not as focused as you once were
feeling that work is taking over your life
irritable
missing key opportunities
not clicking with your team at work
Executive Coaching to
Increase Team Productivity
Have you wondered what's holding your team back? Personality differences can critcally hinder your team's performance and cause costly constraints to overall productivity. Unfortunately, most of the time team members don't recognize the underlying challenges, and divisive issues can become ingrained in the team's culture – that's when you need Howard's proven team building and executive coaching services to facilitate important dialogue and critical team conversations. By resolving differences productivity is unleashed.
When top teams are on their game, their productivity soars and they truly enjoy working together.
Executive coaching delivers
breakthrough results
Working with an executive coach is the most accelerated way to affect successful change in both individuals and organizations. When you work with Howard, he'll get right to the core of the underlying issues and quickly outline the action steps you need to take in order to achieve better results.
Coaching gets results because…
None of us have the ability to see ourselves objectively – from the outside
Friends, family and colleagues are usually too biased, or unwilling, to provide us with objective feedback and to share the hard truths
We are living in a time of rapid and unpredictable changes. Most of us are not as agile or as equipped as we need to be, in order to cope with these challenges
People often miss the opportunities presented to them to work smarter and to think-outside-the-box
We are resistant to change. As creatures of habit we need specific strategies and reinforcing guidelines in order to make change happen. (This is the main reason why New Years' resolutions and major corporate changes tend to fail)
Benefits
Insightful feedback
Innovative solutions
Encouragement to envision the Big Picture
Smarter decision-making
Stress resilience to counter the pressures & unrelenting changes
Strategic & Tactical people-wise counsel
Reinforcement to go the distance
An Executive Coach at the Top of his Class
With a masterful suite of qualifications, real-world experience and unique skills, Dr. Howard Eisenberg, is a performance-enhancing powerhouse for personal and business success.
Howard has a diverse and accomplished background as a Neuroscientist, Executive, Physician, Psychotherapist, Professor, Author, Radio Host, Management Consultant, Corporate Trainer, Public Speaker & Executive Coach.
Dr. Eisenberg is the Founder of SYNTREK® Inc. and the Center for Mind Enhancement©. He is internationally noted for his pioneering expertise in Change Management and Innovation with a Fortune 100 clientele ranging from American Express to Xerox & extending as far afield as Singapore and Kuala Lumpur.
His professional memberships have included the American Society for Training & Development, Organization Development Network, Product Development and Management Association, Strategic Leadership Forum, and the NeuroLeadership Institute.
Dr. Eisenberg has a B.Sc. (Honors Psychology), M.Sc., (Psychology), and M.D., from McGill University, and was the recipient of various scholarships. He has also been a Faculty member at several universities, in both Canada and the USA.
His accomplishments are cited in the previously highly reputable Marquis reference texts –
Who's Who in America (2005) and Who's Who in Medicine and Healthcare (2011−2012).
Most recently, Dr. Eisenberg has specialized in Brain-Based Executive Coaching at his Center for Mind Enhancement©. He is a member of the NeuroLeadership Institute and an affiliate member of the Institute of Coaching at McLean Hospital in Boston, (a Harvard Medical School affiliate).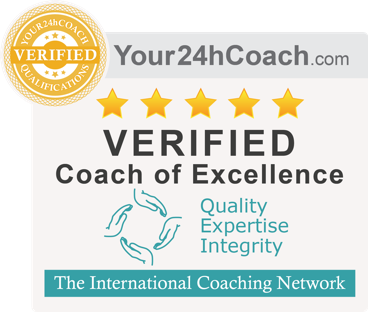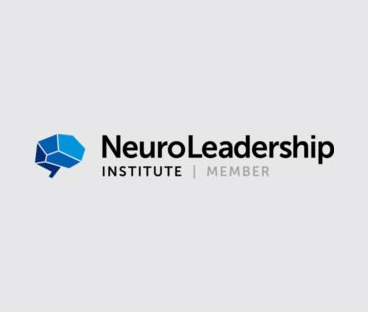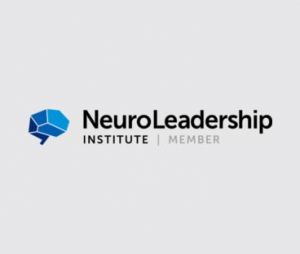 Dr. Howard Eisenberg
411 Queen Street
Newmarket
,
Ontario
"I am happy to report that we achieved the desired results… the manner and flexibility you exhibited in dealing with the particularly sensitive issues of the relationships between certain of our executives has helped our company progress profitably. Initially, the parties worked together with a degree of animosity; your help resulted in the same individuals directing all energies to outside problems rather than internal divisions."
FIRST CORPORATE EQUITY LTD.
Dr. Howard Eisenberg
411 Queen Street
Newmarket
,
Ontario
"I am particularly impressed at your ability to facilitate difficult concepts with ease, and your mastery at helping people explore deeper aspects of their being in a very non-threatening and sensitive manner. I also very much appreciate the time you invested in understanding Motorola culture before designing the segments and your efforts at working tirelessly with the rest of my team to ensure complete customer delight."
Dr. Howard Eisenberg
411 Queen Street
Newmarket
,
Ontario
"As you could gather from the rousing applause at the end of the session, we all felt that it was informative, educational and useful to increase our knowledge and cement the relationships among the senior executives."
Dr. Howard Eisenberg
411 Queen Street
Newmarket
,
Ontario
"I was very impressed by your success in stimulating and engaging our highly diverse group of managers from our different subsidiary companies from all over the world."
SUEZ-LYONNAISE DES EAUX
(France)
Dr. Howard Eisenberg
411 Queen Street
Newmarket
,
Ontario
"…the energy in Fred's voice when talking about how much you had helped the group, himself and the world made up in part for the actual wording/completion of his thoughts! Congratulations and thank you."
THE LEARNING CIRCLE
(Virtual organization for Thought Leaders such as Peter Senge)
Dr. Howard Eisenberg
411 Queen Street
Newmarket
,
Ontario
"…I am pleased with the way you facilitated our off-site seminar and the way you helped us through some difficult discussions.
…The collaboration certainly encouraged an awareness in the attendant managers to cultivate a more proactive approach in their leadership responsibilities."
Dr. Howard Eisenberg
411 Queen Street
Newmarket
,
Ontario
"Your talk was fascinating and brought to us thoughtful ideas about the meaning of work, and the impact of social change on the lives of workers. Your passion and dedication to your subject was felt and appreciated."
ACADEMY OF ORGANIZATIONAL AND OCCUPATIONAL PSYCHIATRY
Dr. Howard Eisenberg
411 Queen Street
Newmarket
,
Ontario
"You did an excellent job of bringing our Board members together to focus on key issues. As a result, we have a clearly articulated and agreed upon direction for the upcoming 24 month planning cycle… Thanks again for your skillful facilitation."
STOWE CHAMBER OF COMMERCE
Dr. Howard Eisenberg
411 Queen Street
Newmarket
,
Ontario
"Because of your thorough investigation of our population and your fine program, you gave us exactly what we needed, even though some of us felt we didn't need a thing. It was obvious very early on in the program that we would all benefit in some way.
People and work situations are more pleasant as a direct result of your program, and we are currently preparing to roll-out a similar version to the rest of our employees in the very near future."
COLOGNE LIFE REINSURANCE COMPANY
Dr. Howard Eisenberg
411 Queen Street
Newmarket
,
Ontario
"Thank you very much for your support and advice as IBM Canada steps up to the challenges ahead. These have been trying times for us all. Your "team doctoring" has given us all a better grasp of the new management role…"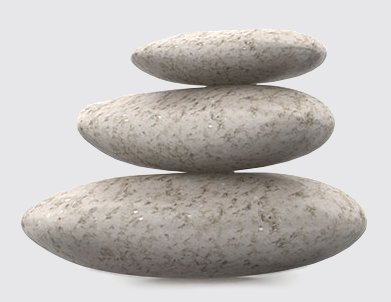 SEE THE OPPORTUNITY


TAKE ACTION


GET RESULTS!
Dr. Howard Eisenberg's unique skill set enables him to discover his clients' underlying needs & driving passions to live a more satisfying life with increased personal & work effectiveness.
His confidential executive life coaching services are available in person, via telephone and online.
Find out now if you could qualify to become one of Dr. Howard Eisenberg's select coaching clients.
I'm interested in coaching
with Howard
NOTE: These advisory Coaching services are not intended, nor appropriate, for individuals with clinical mental health issues